Published on: October, 12 2013 @ 7:00 p.m. ET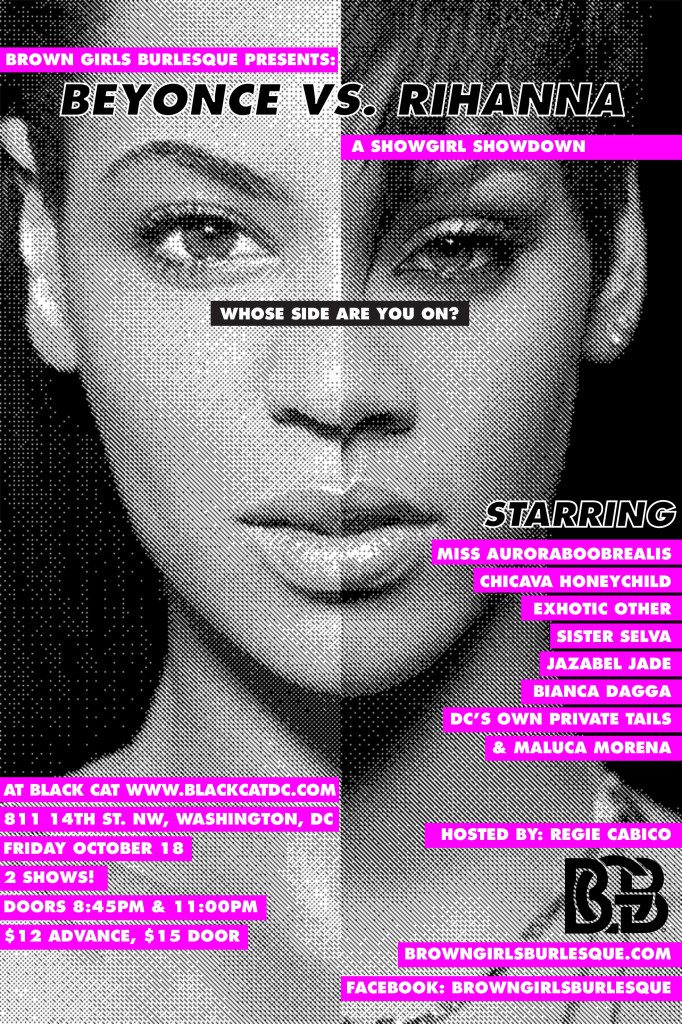 On Friday, October 18, the Brown Girls Burlesque lovelies will return to D.C. for two shows at the Black Cat. This will be my first time to see them perform, and I'm especially hype to see my PR partner and friend, Janna Zinzi, aka Jazabel Jade take the stage!
You can get advance tickets for the 8:45pm or 11:00pm show here.
After Friday's shows–for those who couldn't get enough–the BGB lovelies will host a "DC Tease—Peeling into Burlesque" workshop on Saturday, October 19 from 12pm-3pm ET at Dance Exchange in Takoma Park, MD.
Participants will learn the basics of burlesque in a safe and affirming space. If you've ever wanted to play with fluffy boas and pretty gloves, demystify tassel-twirling and learn more about the real history of women of color in burlesque, then BGB has got you covered! It doesn't matter if you're a beginner or seasoned performer, this class is all about loving yourself, your body and how you move.
The three-hour workshop includes:
◾Boa and glove play
◾Sultry dance combos
◾Pasties and tassel-twirling lesson
◾Brief herstory of women of color in burlesque
◾Time dedicated specifically to loving yourself and your body
Take advantage of the $40 early bird special, which includes your very own Glove & Boa set a $20 value!
Do you prefer to exercise at the gym, or are you open to exploring forms of exercise that integrate the arts?