Published on: December 13, 2013 @ 2:15 p.m. ET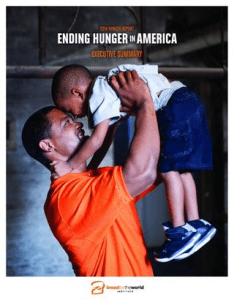 Since 1990, Bread for the World Institute has produced an annual report on the state of world hunger, which is released during the week of Thanksgiving. On Monday, November 25, the Institute released their 2014 Hunger Report: Ending Hunger in America," and Rev. David Beckmann of Bread for the World had the opportunity to discuss key findings with Tavis Smiley. This segment aired the weekend after Thanksgiving.
"Ending hunger in the next 15 years should include a jobs agenda, a stronger safety net, human capital development, and public-private partnerships to support innovative community-led initiatives against hunger," said Rev. Beckmann.
Listen to the full interview here via The Tavis Smiley Show:
Have you seen or experienced hunger in your community?