Source: Yahoo South Africa News
Published on: December, 13, 2013 @ 10:30 a.m. ET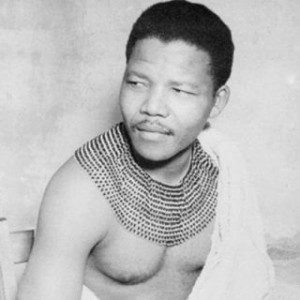 The world has been celebrating the life of Nelson Mandela since his passing on December 5, 2013. Nelson Mandela was and always will be universally loved and recognized for ending apartheid in South Africa, and advocating for peace around the world. Yesterday, my friend, who works in international development, shared this video tribute to Nelson Mandela on Facebook, and I found myself mesmerized and doing the 'ugly' cry in my home office (thankfully). I've been known to shed a tear while watching touching videos on youtube, but I've never cried to the extent that I did while watching this. I shared my response to the video with my friend via text, and she replied that many of her colleagues broke down in a similar manner, too. (Phew).
What was it that made this video so moving?
For one, the Soweto Gospel Choir is in a league of their own, and their beautiful voices and powerful presence is undeniable. Secondly, I was touched to learn that the song sung in the video was written during Mandela's incarceration as a call for his freedom. Knowing that Mandela endured being incarcerated for 27 years, and still had the ability to smile at life and all its ups and downs is truly amazing. Mandela said this about his incarceration: "As I walked out the door toward the gate that would lead to my freedom, I knew if I didn't leave my bitterness and hatred behind, I'd still be in prison." Wow.
Please take a moment to watch this tribute:
What makes music powerful or moving to you?