Published on: April, 8 2013 @ 9:40 a.m. ET
West African Dance for EVERYBODY
Last month, Kwame Shaka Opare and I launched a West African dance class entitled "The Dance of Creativity" at the University of Maryland for the busy professional who could benefit from the arts, and get a much needed break from their 'inbox.' We didn't know if this would be a one time thing or become an on-going thing, but were down for the cause.
As I shared information about the class, I received responses like: "I don't dance," or "I've never taken a West African dance class, and it's not really my thing." This didn't deter me, if anything, it made me more determined to find my fellow dancers and fearless folks who were willing to break out of their comfort zones.
Over the next few days, registration orders trickled in, along with emails from prospective attendees who wondered if the class was really open to ALL levels. Some shared, "I've never taken a West African dance class, let alone a dance class in ages…" Others joked, "I'm not the most coordinated or graceful person, is this okay?" I assured each person that they would be welcome, and that Kwame is an AMAZING, patient teacher–low and behold, they followed through with registering, and at the end of class, everyone asked when the next class would be!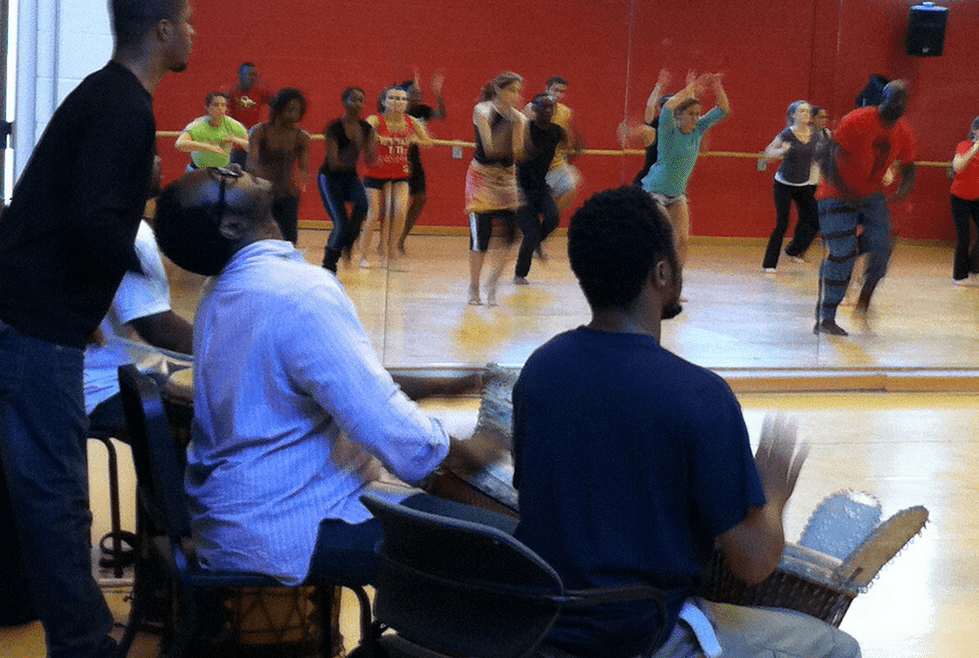 So, here we are–the next class will be held on Sunday, April 14 from 2pm -3:30pm at University of Maryland's Clarice Smith Performing Arts Center. Early registration by Friday, April 12 is $15 or $20 at the door. A portion of the proceeds will go toward supporting Kwame's arts integration work with at-risk youth in Baltimore.
If we can awaken and connect with the spirit of dance inside of us, we will fight harder to keep the arts alive and real for future generations.

Throwback mashup of Kwame's past performances
We hope to see you in class!

Do you believe that arts integration is beneficial in all spaces?