Published on: June 30, 2014 @ 1:50 p.m. ET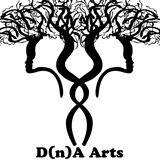 We're excited to work with sisters Daisha Graf and Alicia Graf Mack who make up D(n)A Arts Collective! Alicia Graf Mack is a lead dancer of Alvin Ailey American Dance Theater. Daisha is a respected performer at the top of the commercial dance world, and is now part of an incredible MBK Entertainment roster of musical artists. Together, they merge their worlds to create dynamic arts workshops with a focus on inspiring and empowering young dancers. We'll be providing a mix of strategic communications planning, messaging and outreach in the coming months around upcoming activities.
They're currently gearing up for their second "Made to Move" one-day intensive in New York on August 30, 2014.

How do the arts inspire you?