Published on: September, 2, 2014 @ 1:40 p.m. ET (Originally appeared on LinkedIn)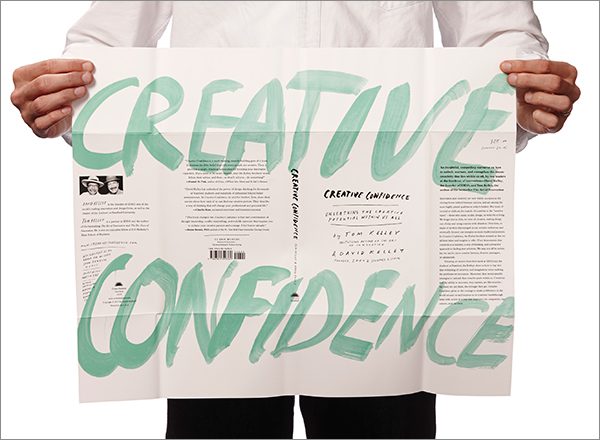 Photo Credit: © IDEO 2014 
It's a feeling any creative would want to exude—the ability to confidently bring their ideas to life. As leading experts in innovation, design and creativity, IDEO's David and Tom Kelley coined this term, and in their book by the same name, help unleash the creativity that lies within each and every one of us. Here are a few quotes from their book:
"The first step toward being creative is often simply going beyond being a passive observer and to translate thoughts into deeds"
"Prototyping quickly and cheaply allows you to keep multiple concepts alive longer"
"Besides speeding up the process of experimentation, prototypes are easy to throw away when they fail. Creativity requires cycling of lots of ideas"
"All innovators need to make creative leaps"
"Go out in the world and seek experiences—inspiration is fueled by a deliberate, planned course of action."
You'll want to add this to your reading list, and try some of the tangible exercises they share. I read this book in the midst of a new project, and it provided me with a boost of 'juice' to move things forward.
What does "Creative Confidence" mean to you?