Published on: Apr 16, 2012 @ 3:18 p.m.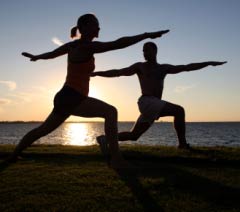 I've been working with Dana Smith of Spiritual Essence Yoga for the past few years, and love the diversity reflected in her client base. The zen I experience as a result is an added bonus 😉 . Earlier this year, she was named to Prince George's County Social Innovation Fund's 'Forty Under 40 List," and was the only honoree in the wellness category.
She recently recorded this podcast with three male students who discussed their journey discovering yoga and unexpected love of the practice. Please take a listen:
What have you been resistant to trying that you ended up loving?