Published on: Aug 14, 2012 @ 11:15 am ET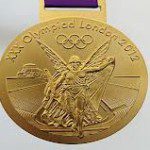 As the Olympics closed out with a bang, I couldn't help but recognize the parallels between athletic competition and being a small business owner. We tirelessly put our blood, sweat and tears into our craft, so when we win, it's only fitting to celebrate, right?
If you ever find yourself feeling too busy to celebrate, take a moment to watch how Olympians like Usain Bolt, dynamic duo Misty May-Treanor and Kerri Walsh-Jennings and Missy Franklin celebrated winning gold with their own happy dances on a very public stage!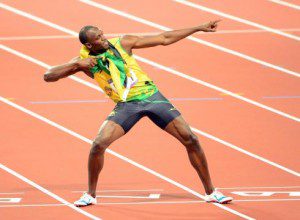 Caption: Jamaican Olympian Usain Bolt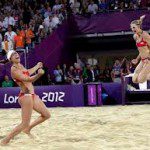 Caption: Misty May-Treanor and Kerri Walsh-Jennings
Personally, I like to do my own happy dance when I garner an exciting client win or sign on a new client, but the only difference is that I'm dancing in the privacy of my own home vs. on a global stage!
How you do celebrate success?